Unleash Your Dog's Best Life
Try The One (and only) supplement with ingredients clinically proven to elevate your dog's whole-body health.
Natural ingredients

Hypoallergenic

Non-GMO

Pesticide-free

No Fillers or Additives

Made in the USA
Pioneering Head-to-Tail Wellness
Gone are the days of merely reacting to symptoms. The One lays a healthy foundation, supporting your furry friend for every twist, turn, and tail-chase ahead.
Active Body

Relieves stiff joints, safeguards cartilage, and repairs muscle post-exercise.

Healthy Gut

Soothes itchy skin, tames inflammation, and fortifies immunity from within.

Balanced Mind

Nurtures a peaceful, attentive mindset while moderating stress and anxiety.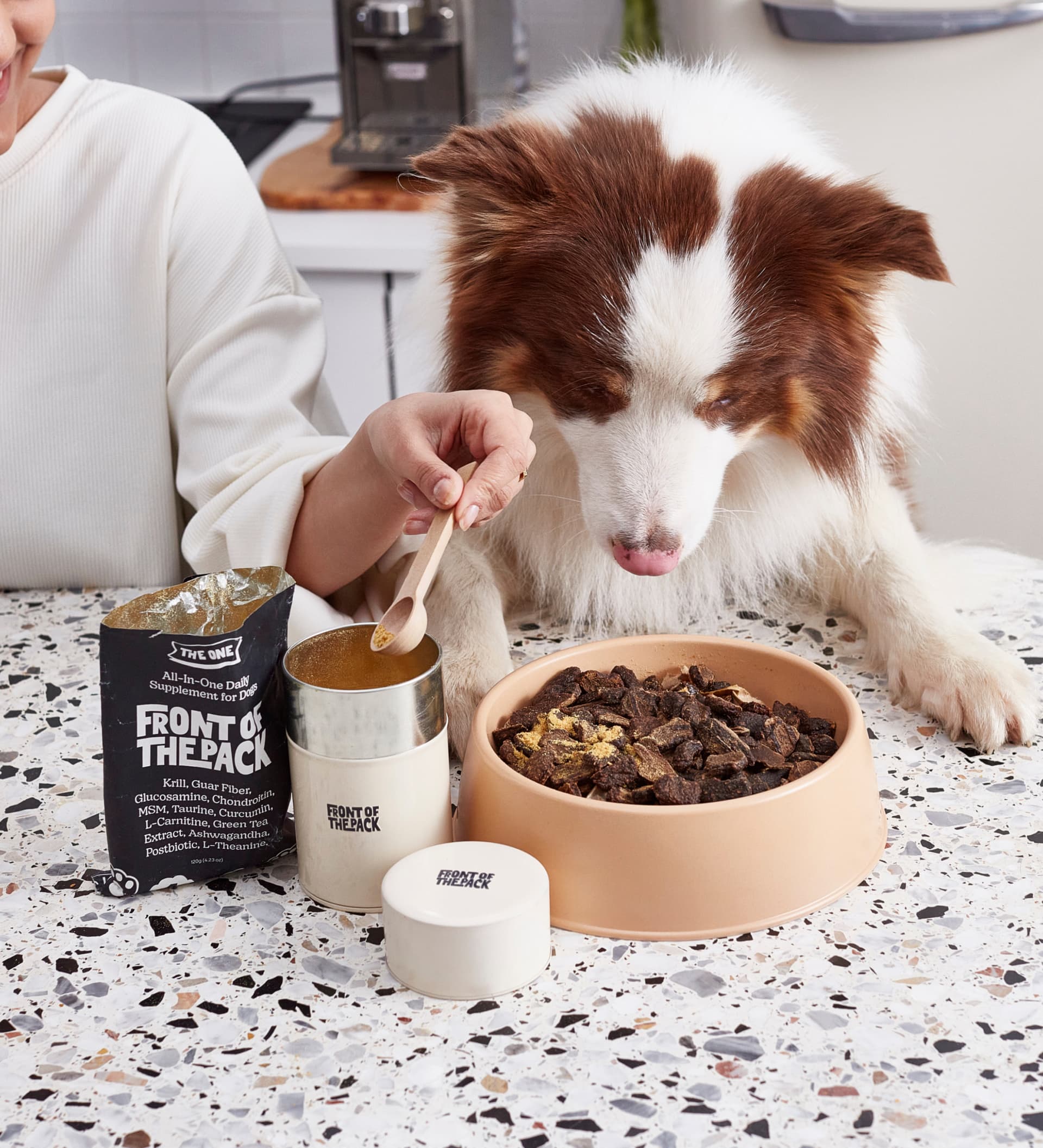 Your Furry Friend's New Daily Ritual
Easy To Feed

Simply sprinkle on your pup's meal, or mix into a creamy treat. The powder format makes it super easy to absorb.

Naturally Delicious

Only 4 calories per scoop, The One is blended with a natural broth-like flavor that even the fussiest dogs love.

Real results

When served on a daily basis, the bioactives will begin to work their wonders. Expect visible results in as little as 4 weeks.
Get Started
The Pinnacle of Pup Nutrition
Most dog supplements are made with unproven ingredients and sketchy fillers. We've chosen a different path, ensuring The One leads with unparalleled quality and genuine care.
Full Spectrum Support

Designed for holistic well-being, not just symptom treatment.

Human-Grade & Pharma Purity

Meets human standards, with pharmaceutical purity and quality.

Dog-Centric Research

Backed by studies focusing on dog health, not just humans.

Brand-Name Superiority

Better bioavailability or efficacy than generic compounds.

Traceable Origins

Know exactly where your ingredients are coming from.
Other Supplement Ingredients
Single Benefit

Leaving most of your dog's health needs unmet.

Feed-Grade & Low Purity

Cheaper, less-refined ingredients you'd never consume yourself.

Not Studied in Dogs

Limited studies in dogs and humans.

Generic Compounds

Lower quality standards than brand-name compounds.

Unknown Origins

No transparency on where your ingredients are coming from.
Take The Pup Quiz

Tell us about your dog(s), and we'll prescribe the perfect dosage to unleash results.

Try your Starter Kit

Snag a 2-month supply for the price of one. No tails attached, cancel anytime.

Get Pawsitive Perks

After your Starter Kit, enjoy 20% savings (and free shipping) on your auto-refills.
The Bark of the Town!
Thousands of delighted doggos and their equally thrilled humans can't stop woofing about The One.
Meet Campanita
Chihuahua • 15 years old
I tried The One from Front of the Pack to change my dog's health for the better. Now she's healthier than ever and active like a puppy again!
Read More Reviews
Elevate Your Dog's Entrée
Our protein-packed Air-Dried Dog Food offers the wholesome goodness of a fresh diet and the sheer convenience of kibble. Pair with The One for nutritional pawfection.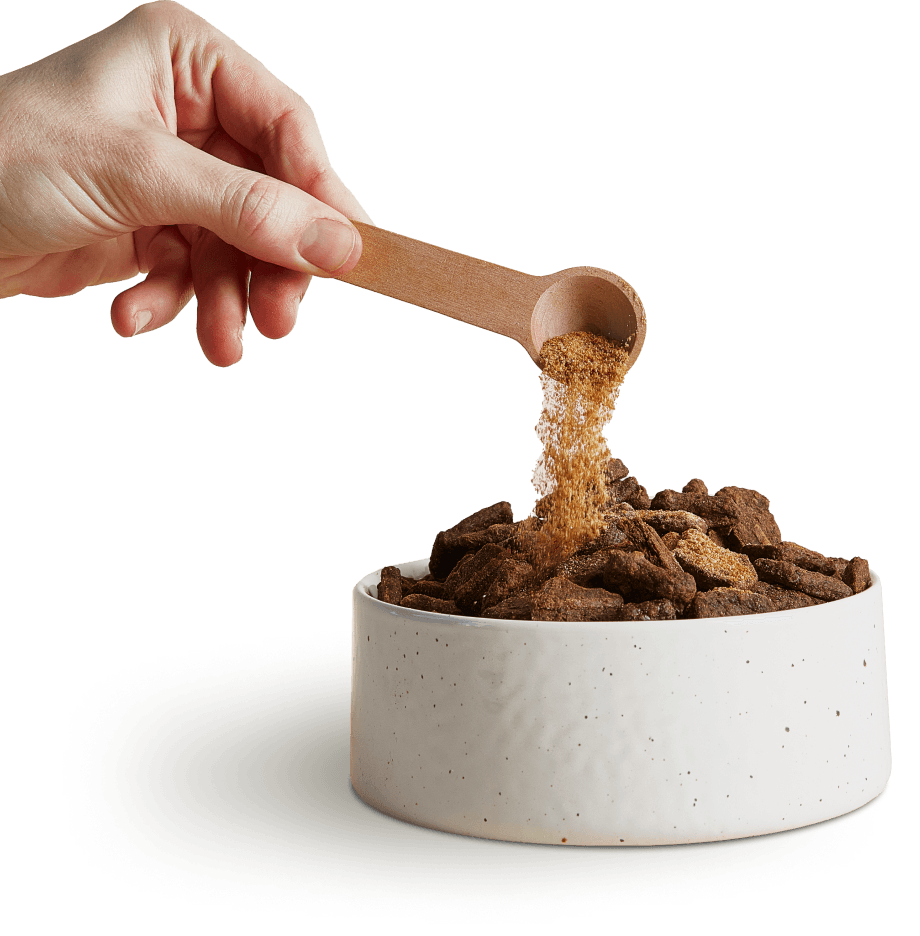 Dr Jamie Peyton Quote

Nutrition can profoundly impact your dog's quality of life. That's why I've chosen the most potent, clinically proven ingredients to create the only daily supplement your dog will ever need.

- Dr Jamie PeytonChief Science Officer (DVM, DACVECC, CVA, CVC, CCRT)

Our Story
Fetch Your Starter Kit Today
Start seeing The One's results in just 4-6 weeks. If it's not a tail-wagging hit, we promise a hassle-free refund.
2-month supply for the price of one

FREE Premium tin worth $15

FREE Bamboo measuring scoop

90-day money-back guarantee
Redeem Offer